The Palms Pick 3 Sampler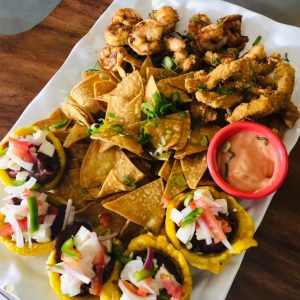 The Palms Pick 3 Sampler
Choose from our Blooming onion, Jalapeno poppers, Tostones con queso, Seafood Ceviche, Half pound of Shrimp your way, or Chicken Fingers.  PLEASE WRITE IN THE DESCRIPTION YOUR PICK 3 CHOICES. You can only choose 1 item one time.*
C$1,307
FlatBreads
Beach Bites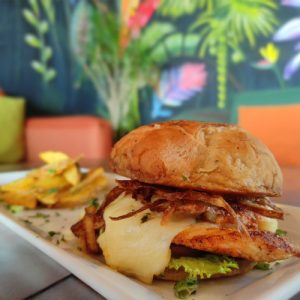 Cajun Chicken Sandwich
Fresh chicken breast grilled on an onion roll topped with provolone cheese, lettuce, tomato, onion and a bag of chips.
C$554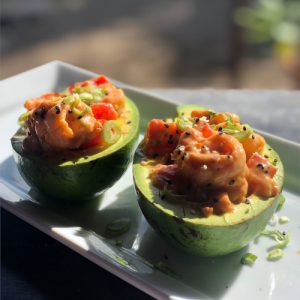 Stuffed Avocado's
Your choice of Tofu or Lobster + Shrimp medley in pink lime sauce in a whole avocado.
C$633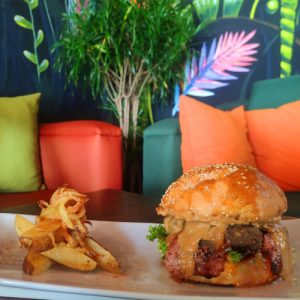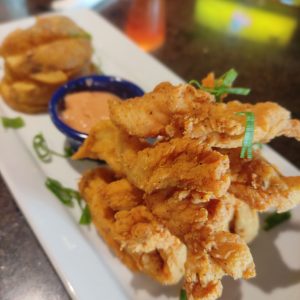 Chicken Fingers
Lightly breaded chicken breasts cooked in fresh oil with your choice of sauce and bag of chips.
C$396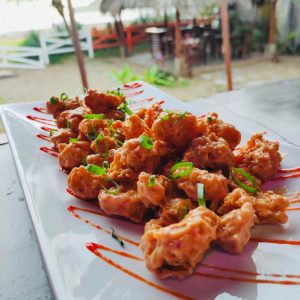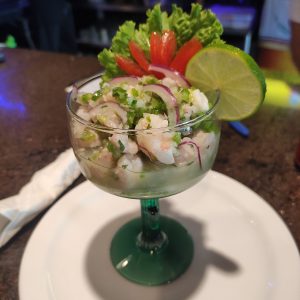 Seafood Ceviche
Fresh Catch of the day, Lobster and shrimp medley perfelctly seasoned with a side of lime and chips.
C$633
Fried Shrimp your Way
Half a pound of fresh shrimp your way. Your choice of fried shrimp with a side of buffalo sauce, Bbq sauce or Grilled with garlic butter sauce. PLEASE SPECIFY YOUR WAY
C$633
Famous Fish Bowls