Classic Pizza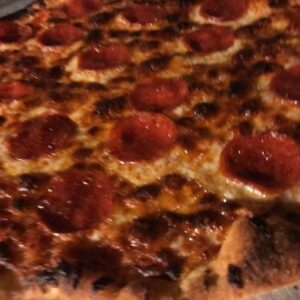 Pepperoni
Pepperoni and pepperoncini chilies battle it out on a tomato base, topped with mozzarella
C$440
Gourmet pizzas
Antipasto
Caramelized onions, artichoke, hearts, sun dried tomatoes, Kalamata olives, fresh mozzarella
C$508
Roasted Veggies
Roasted red peppers, roasted eggplant, roasted zucchini, roasted garlic, topped with parmesan flakes.
C$508
Mixta
Loaded with it all ham, pepperoni, sausage, bacon, olives, onions, tomatoes, green peppers & jalapenos.
C$664
House Favorites
Something Sweet
Chocolate Chubbies Half
Dough smothered in nuttella and rolled uyp with banana and almond slices bake to perfection.
C$234
Specialty Base Pizzas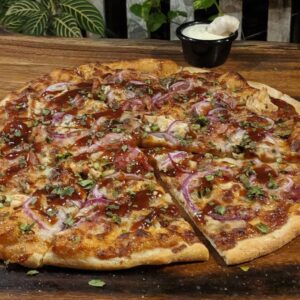 BBQ Chicken
Sweet BBQ Sauce, Grilled Chicken, Bacon, Mozzarella, Topped with Red Onion and Fresh Cilantro
C$547